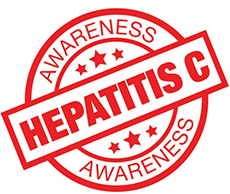 Over the past several years, there has been a lot of interest in hepatitis C (HCV)—television commercials about new HCV drugs, increased media coverage on drug prices and even discussion among presidential candidates.For a disease called the "silent epidemic," that's a fair share of attention.
In a lot of ways, though, it remains silent: Most people, especially baby boomers, who are at risk of having hepatitis C, don't know it and don't get tested for it. Most people who have HCV don't know it because it usually doesn't have noticeable symptoms for years. Many people don't want to know about it because of stigma or fear.
Caregivers and professionals play an important role in educating baby boomers about hepatitis C and their risk of having the virus. Everyone can do a better job of ensuring baby boomers are educated on and tested for HCV.
What Is Hepatitis C?
Hepatitis C is a disease of the liver caused by a virus primarily transmitted by contact with infected blood. It's relatively common—3.5 to 5 million people in the United States live with it. There is no vaccine for HCV, but it can be treated and cured. The trick is finding out you have it. Hepatitis C is not routinely tested for and there are often no symptoms for decades (hence the "silent" in silent epidemic).
When there are symptoms, initially they are often mild—fatigue, joint aches or mood changes—and mirror other conditions, so people often ignore or work through them. If hepatitis C is left untreated, it may lead to scarring of the liver, a condition called cirrhosis. Cirrhosis can lead to liver cancer, liver failure and death. These outcomes can be avoided when hepatitis C is detected early and treated.
Testing for Hepatitis C
Hepatitis C can be diagnosed with a simple blood test. If that test is negative, and there are no ongoing risks for infection, then no further testing is needed. If the first test is positive, then a second confirmatory test is needed. People often assume their medical provider will order an HCV test as part of routine blood work, but it must be specifically ordered.
Individuals born between 1945 and 1965 account for 75 percent of those living with HCV. The reasons for this are many and varied, but many people were exposed by medical procedures, long-term hemodialysis or blood transfusions prior to July 1992, before we even knew HCV existed and developed the knowledge to prevent it.
See a complete list of who should be tested here.
Why Baby Boomers Should Be Tested
Many baby boomers think they don't need to be tested for HCV because they don't have any symptoms of the disease or believe they aren't at risk. Because HCV is usually asymptomatic, and because baby boomers often don't have a clear identifiable risk for HCV, yet make up the vast majority of people living with it, it is recommended that all baby boomers get tested for HCV once in their life. While this should happen automatically and with no questions asked, it is still a relatively new recommendation and many medical providers aren't testing baby boomers for HCV. Anyone born between 1945 and 1965 should ask his or her medical provider if he or she has been tested, and if the answer is no, a test should be ordered. The same goes for the aging adults you work with. Let them know about hepatitis C and tell them they should get tested.
Treating and Curing Hepatitis C
Anyone who tests positive for HCV can begin treatment immediately. Treatments typically include taking pills for 8 to 12 weeks (Some people may need as long as 24 weeks) with mild and manageable side effects. With treatment, 95 percent to 99 percent of people end up cured. Once cured, most people report improved liver health and a reversal of liver disease.
Hepatitis C can feel scary, but it doesn't have to be. All baby boomers, including baby boomers working in aging services, and their clients, should be tested. The message is simple: baby boomers are at risk—get tested, get cured.
Source: ASA – American Society on Aging
/wp-content/uploads/2015/08/LC_Logo_rgb.png
0
0
LifeChangesAdmin
/wp-content/uploads/2015/08/LC_Logo_rgb.png
LifeChangesAdmin
2017-11-23 18:00:57
2017-11-15 15:12:11
Baby Boomers Are at High Risk for Hepatitis C