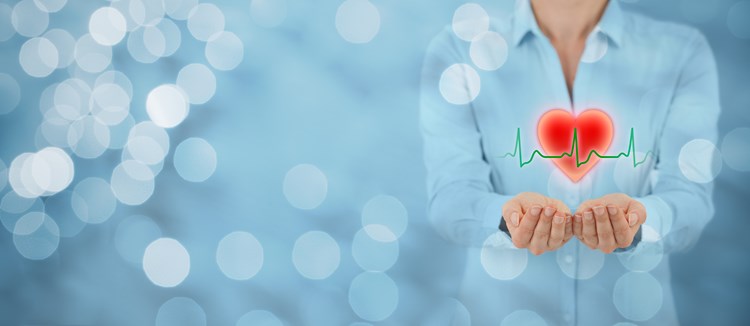 Caregivers' worries never end, especially when their loved ones are living alone in their own homes. Falls, stroke, heart attack and other medical emergencies are the biggest concerns for seniors' safety. According to the National Council on Aging, one in four Americans age 65 and over fall each year. Research from the National Institute on Aging shows that 60 percent of these falls occur in their homes, where most seniors wish to remain as they age.
Seniors want to maintain their independence, but family members often worry since they cannot be present around the clock to ensure their loved ones' safety. This dilemma prompted the creation of medical alert systems that are capable of instantly summoning help in the event of an emergency.
There are many types of these devices on the market, and they go by a few different names, such as personal emergency response systems, medical alert devices or medical emergency response systems. They all typically work in a similar way, and all function to help ensure a senior's safety and provide peace of mind for their family members.
How Medical Alert Systems Work
Most systems have three basic components: a small radio transmitter (a help button carried or worn by the user); a console or base station connected to the user's telephone line; and an emergency response center that monitors calls.
When the help button is pressed, the console automatically dials the central monitoring center and connects the user with an operator. Most consoles feature a two-way speaker, so the operator and the senior can hear one another. Some systems can dial out even if the phone is in use or off the hook. This is called "seizing the line." In addition to dialing the monitoring center, once notified, the operator may also contact family, friends or neighbors that the senior has listed as emergency contacts.
"A medical alert system provides peace of mind for both the caregiver and the senior," says Ken Gross, President of Medical Alert, by Connect America, a leader in the medical alarm industry since 1977. "The senior simply presses a button and help is on the way."
These systems can vary widely, though, so it is important to carefully compare different companies, products and service packages.
What to Look for in an Emergency Response System
To help you shop for an emergency response system, Gross suggests considering the following factors.
Pricing and Contract Terms: Medical alert companies assess fees differently. Some offer monthly, semiannual or annual payment plans for monitoring services, and some also charge for necessary equipment like the base unit and the wearable transmitters.
Ask about minimum obligations for the service. Some require a 30-day, 90-day or even 36-month minimum contract in order to provide services. In the same vein, inquire about activation fees, cancellation fees if you need to end the contract early, and whether monitoring costs are locked in or will increase. Keep an eye out for additional fees, and be sure to obtain an itemized written quote when inquiring about prices.
Features: Along with pricing, it is crucial to ensure that an emergency alert system is a good fit for a senior's unique medical conditions. What is the main objective for the system? For example, if a loved one has Alzheimer's disease, they may wander and get lost. A system that provides GPS monitoring services would be especially beneficial in case they go missing. For a senior who is prone to falls, a system that offers automatic fall detection technology in its wearable transmitters would be ideal. These special call buttons have motion-sensing capabilities to determine if the wearer has fallen and contact help automatically even if the wearer cannot.
A number of additional features have been added to these systems over the years, including fitness trackers, medication reminders, daily check-in calls, home security features and more. Additional "bells and whistles" typically mean higher costs, so steering clear of unnecessary features is equally as important as ensuring you get the ones you want.
Experience and Reputation: How long has the company been in business? Do they have a good reputation? Search online for customer reviews of systems you are considering, and try to find feedback from real users with similar medical conditions and concerns. If consumers report the same complaint again and again, it is likely an issue that should factor into your decision.
Range and Portability: What is the range of the system? Does the senior need more than one base unit for adequate coverage of their home, and will that increase the cost? Can the system be used when the elder is working in their yard or away from home? These are important considerations for seniors who lead active lifestyles and those who live in more than one place during the year.
Some companies offer plans with nationwide cellular coverage or base units that can be moved from home to home. "These setups allow seniors to take the system with them when they travel, and it will work in all 50 states. It's great for snowbirds," Gross says. Just remember to update your current home location with the response center, otherwise they may send help to the wrong home address.
Ease of Use: Be sure to research the actual equipment included in the system. Look at the dimensions of the base unit and wearable transmitters and the different buttons on each. Is the emergency button large and easy for the senior to see and press? Are there any complicated instructions, buttons on the console or other features that might be troublesome for the elder to operate? Are the wearable devices comfortable? Do they need to be charged?
Ask if the company you are considering offers a trial period for their system so that you can ensure it is the right fit. You want a product that the senior is willing to wear every day and able to use with ease. This is especially important for users who have poor eyesight, limited dexterity or other impairments that may complicate using these devices properly. A system that is uncomfortable or difficult to use is not going to be effective.
Waterproofing: "Most accidents happen in the bathroom," Gross points out. Make sure the wearable button is waterproof and can be worn in the bath or shower. This will ensure that a senior can summon help if they slip and fall while bathing.
Trained Operators: Determining the quality of the monitoring service is also very important. Ask about the training that monitoring center staff members receive and look for a company that has its own in-house center located in the United States to handle incoming calls. When that button is pressed, every second counts. You want a qualified response team to assist the user and contact the proper emergency personnel.
Hours of Operation: Make sure the monitoring center is available 24 hours a day, 7 days a week, for both emergency monitoring and customer service. What happens if there are problems using the system or questions arise about the service?
Contact Options: Some systems have options for connecting users with various contacts depending on the nature of their call. In emergencies, of course the operator will summon the proper authorities, but some systems allow users to program family members and friends as contacts for nonurgent situations. This keeps seniors connected with a comprehensive support system, regardless of what kind of help they may need.
Testing: The company you choose should test the system on a regular basis to ensure it is functioning properly. Ask what procedures the center uses and how frequently these tests are conducted. "Medical Alert systems receive a silent signal from the home on a weekly basis to ensure that the customer's system is connected and functioning," Gross explains. Make sure the system includes repair and replacement services as well.
The tips above will help you compare providers and products before making a purchase. Obtaining the right medical alert system is crucial for your loved one's security and knowing that help is only a push of a button away can give the entire family invaluable peace of mind.
Source: AgingCare.com
/wp-content/uploads/2015/08/LC_Logo_rgb.png
0
0
LifeChangesAdmin
/wp-content/uploads/2015/08/LC_Logo_rgb.png
LifeChangesAdmin
2018-01-01 14:54:50
2017-12-25 20:58:23
What to Look for (and Avoid) in an Emergency Alert System